Beyond The Box – A Building for Affordable Housing
2 Feb
Congratulations to the entire ToastingDesign group, engineering professional Marcos Guerrero and architect/mentor Steve Beck for the second place finish in the first annual 2012 National IDP Design Competition hosted by the AIA-San Fernando Valley Chapter.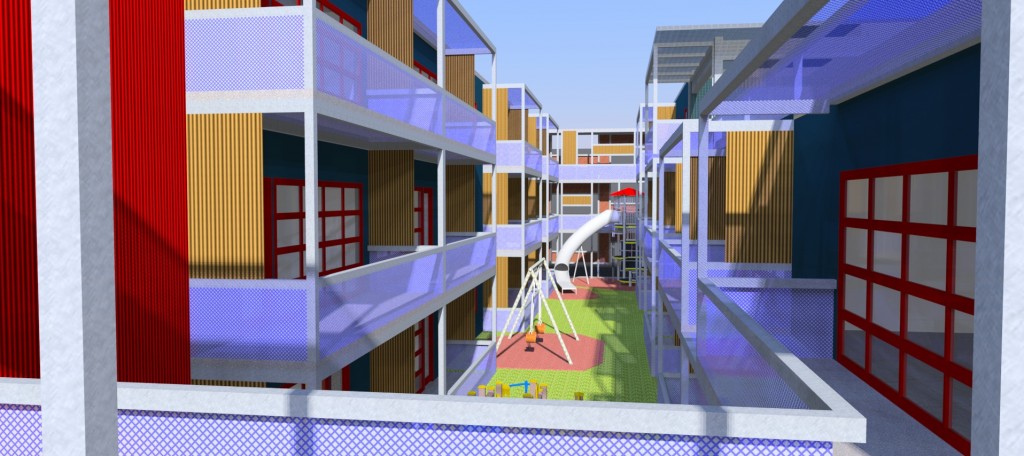 Maximum unit efficiency and utility design coupled with an exciting resident experience became the main focus of the project. These goals were accomplished through the use of moveable partitions, balconies and large openings, central courtyard/playground integration, and circulation around the perimeter of the building. The housing scheme could also expand with the addition of mixed-use retail and community space, giving the project the potential to become an integral node in the community.
The unique characteristics and mixed-use potential of the Beyond the Box project has the potential to serve as a model for affordable housing design within the San Fernando Valley and Beyond.
Beyond the Box Competition Presentation and Drawing Set
See the results on the AIA SFV Website
Tags: affordable housing, Aric Austermann, Beyond the Box, Marcos Guerrero, Mark Swingler, Matthew Abbott, Ryan Bloom, Steve Beck